LEATHER BIKER SMALL PANNIER SADDLE BAG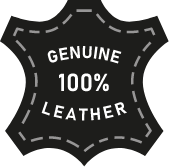 Dimensions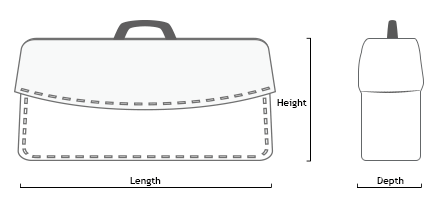 This SMALL Saddle Bag is made in black split cowhide leather which can be fixed over or the more popular method underneath the seat.
It has two lace fastenings on the underside of each bag. It has a reinforced hard plastic sheet on the inside so that the bag retains its shape.
These SMALL Saddle Bag bags have a unique feature in that although there are holes on top of the saddlebags no rain will go through since there is a sealant cover on the inside.
Also, there is extra packing on the side of the bag so they don't lose their shape.
New Quick Release System:
Makes it quick to get in and out of your bags with or without gloves on. The new low profile side release buckle is covered by the leather Strap, so the great look of your bags stays clean.
MEASUREMENTS
HEIGHT:-  12 INCHES 
LENGTH:- 14 INCHES 
DEPTH:-  5 INCHES  
FEATURES
LEATHER CARE
DELIVERY TIME 2 TO 5 WORKING DAYS
FREE DELIVERY TO ALL UK MAINLAND ORDERS
---
NORTHERN IRELAND £10
EUROPE ZONE 1 Charges £15
Belgium | France | Germany | Ireland | Luxemborg | Monaco | Netherlands | Italy | Portugal | Spain
EUROPE ZONE 2 Charges £20
Austria | Channel Islands | Denmark | Finland | Greece | Poland | Sweden
EUROPE ZONE 3 Charges £35
Norway | Swirtzerland
---
REST OF THE WORLD Charges £55
---
REFUNDS
ALL REFUNDS ARE MADE WITHIN 14 DAYS
LEATHER BIKER DOUBLE HELMET PANNIER BAG
Next

LEATHER BIKER MEDIUM PANNIER SADDLE BAG
Previous