LEATHER BIKER LEG HIP BAG BLACK CROSS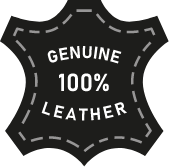 This BLACK CROSS Hip bag is made in top quality Cow Hide Leather.
The zips used on this bag are original YKK zips and it has a secret pocket on the Underside of this bag.
It is a Double Stitched Bag for extra strength on the seams.
FEATURES
DELIVERY TIME 2 TO 5 WORKING DAYS
FREE DELIVERY TO ALL UK MAINLAND ORDERS
---
NORTHERN IRELAND £10
EUROPE ZONE 1 Charges £15
Belgium | France | Germany | Ireland | Luxemborg | Monaco | Netherlands | Italy | Portugal | Spain
EUROPE ZONE 2 Charges £20
Austria | Channel Islands | Denmark | Finland | Greece | Poland | Sweden
EUROPE ZONE 3 Charges £35
Norway | Swirtzerland
---
REST OF THE WORLD Charges £55
---
REFUNDS
ALL REFUNDS ARE MADE WITHIN 14 DAYS
LEATHER BIKER LEG HIP BAG WHITE SKULL
Previous